Our Team
In 2001 the MacIntyre family was attracted to the spectacular Naramata Bench. Although the beginnings were humble, the promising craft of a young winemaker inspired them to pour their hearts into this wild venture.
Year after year, that same winemaker, the stunning landscape, and our loyal family of staff and customers continue to create an emotive experience centred around wine, food and place.
---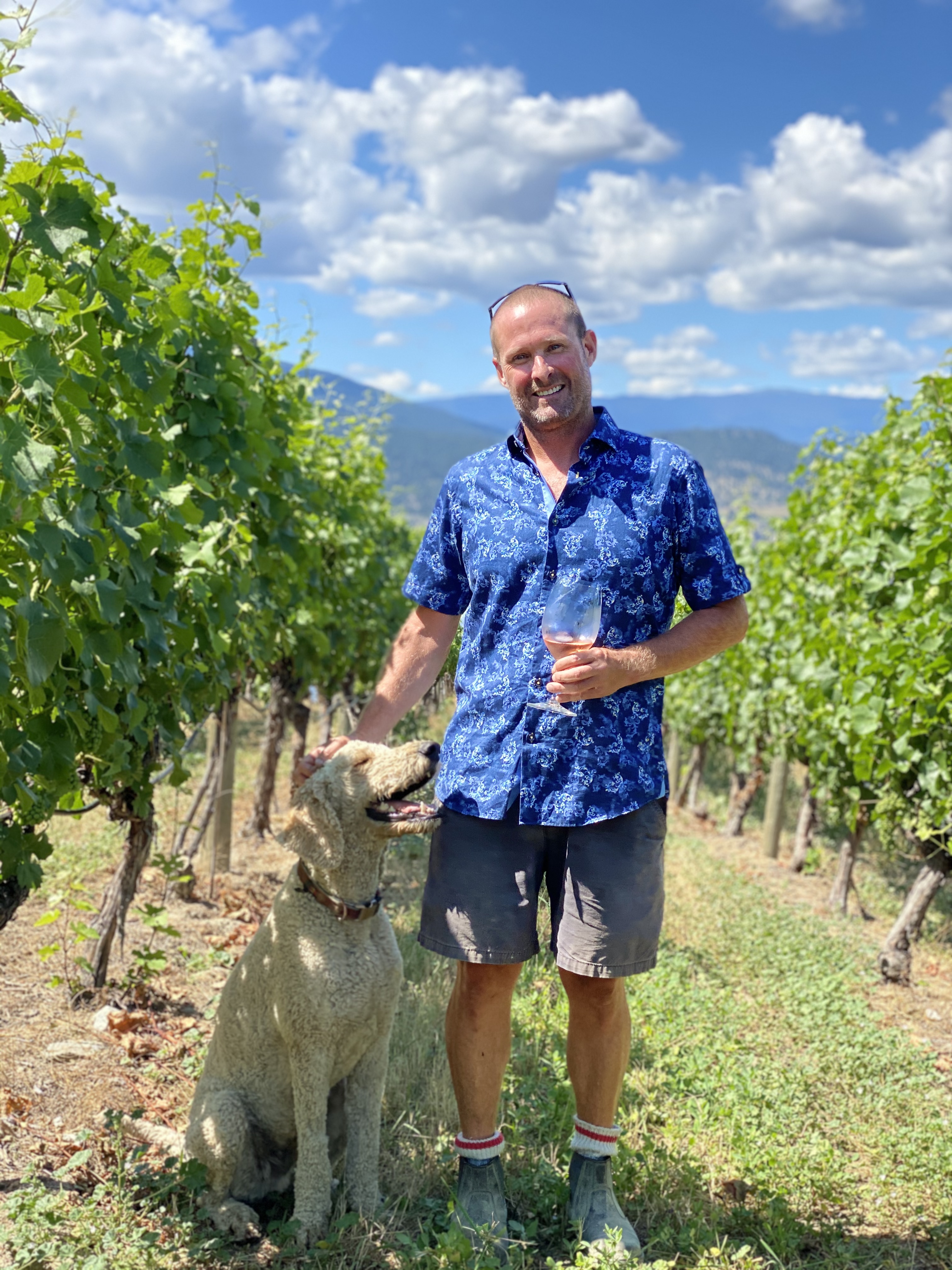 Garron Elmes Winemaker / President
Since 1995, Garron has deftly spearheaded the wines at Lake Breeze, taking it from humble beginnings to noble full potential. Arriving from Capetown with diplomas in both enology and viticulture, he was the first South African winemaker to put down roots in the Okanagan, and the first to introduce Pinotage, his country's signature varietal.
Since then, Garron has continued to push forward our Okanagan wine culture through understanding of the unique climate of the Naramata Bench. Vintage after vintage, he has nurtured the Lake Breeze vines, and through understanding the terroir—that change from place to place—and the noted breezes that naturally cool down the grapes during our hot summers—Garron has mastered their true potential.
His philosophy is simple: "Minimalist! Growing the best fruit that we are capable of and trying to get those flavours into the bottle with as little manipulation as possible".
Employing a minimalist approach and letting single varietals shine, Garron has taken our once fledgling winery from only two wines to farming 60-acres with more than 20 wines, garnering numerous awards and accolades along the way.
Whether it's our old vines Pinot Gris, renowned for its minerality and floral and orchard fruit notes, our exclusive Pinotage, or our premium MacIntyre Heritage Reserve wines, Garron's intimate knowledge of the fruit, from grape to glass, is evident.
As President of Lake Breeze, and still actively involved in the management of the vineyards and wine making process, he has added the winery's newest undertaking, the Farmstead, to his portfolio, cultivating another kind of farm to table connection.
A maverick, leader and mentor, he has consistently shaped and elevated the expression of wines of the Naramata region, and we look forward to celebrating our upcoming 26th vintage with Garron at the helm.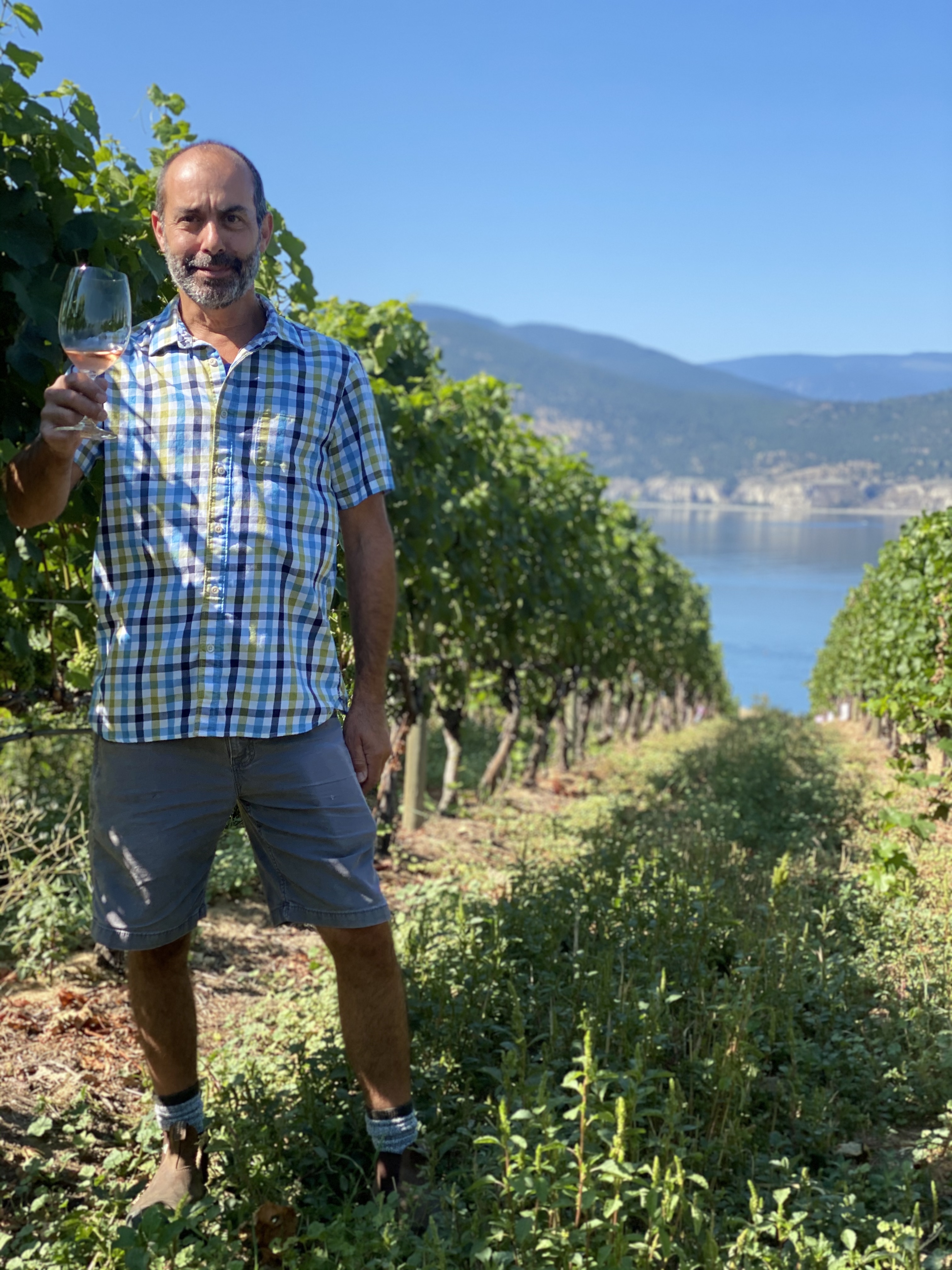 Victor Costa
Winemaker
The pursuit of the grape began early for Victor Costa. As a young boy growing up in Calgary, he assisted his father every year in carrying on the family's Portuguese winemaking tradition.
These homegrown beginnings carried him through to his move to the Okanagan region in 1995. Wine figured prominently during his 13 years in the restaurant industry, where he learned how to curate and fine-tune restaurant wine programs.
But a yearning to get to the source soon became his focus. Graduating from the Winery Assistant program at Okanagan College, Victor began an 18-month journey as cellar assistant for a Naramata Bench winery. From learning the intense day-to-day operation of making wine to the intricacies and details involved in viticulture only solidified his goal of becoming a winemaker. Victor's tenacity, drive and need for perfection did not go unnoticed by our winemaker Garron, who hired him as a cellar hand on April 1, 2010. Working alongside Garron, Victor has watched the vines—that Garron has nurtured since their infancy—evolve from bud break to harvest to crush pad, while learning the terroir of the Naramata Bench.
Victor has since worked his way up to cellar master and now winemaker, contributing his expertise to the high-quality expression that Lake Breeze wines are renowned for.
Victor's philosophy: "I see each wine as a living thing that needs to be nurtured and cared for, starting from the grapes arrival on the crush pad to the time they go into the bottle."
Just as Lake Breeze Winery is proud very proud of Victor's success, so is his father.
​
Mark Ashton
Chef de Cuisine
Chef Mark Ashton brings close to three decades of culinary experience to the table.
After graduating from culinary school, he honed his skills in Vancouver's fine dining industry before running the kitchen at an award-winning Italian restaurant. In early 2002, the lure of travel led him to explore the culinary roots of the Mediterranean, a cuisine he had grown to love. Cooking his way through Spain, Italy and the French Riviera, Mark deepened his culinary skills, passion and understanding of the region's approach to seasonality and cooking farm-to-table.
This philosophy drives the menu at The Patio at Lake Breeze, aligning with our winery's natural and minimal intervention approach to wine making. Partnering with the Okanagan's strong farming communities, Mark's focused dishes celebrate the seasons, elevating ingredients with bold and balanced flavours, expressing a delicious Mediterranean-meets-Okanagan sensibility.
For the past 12 years, Mark has garnered a loyal following for his cooking and his take-home selection of handcrafted sauces, dressings and provisions.
With the opening of the Farmstead at Lake Breeze, Mark has added animal husbandry and farmer to his skill-set. Ethically raising heritage pigs in 2020, culminated with the Patio's first charcuterie program, and with the Farmstead's organic produce.
Growing produce and raising animals only 100 steps from the kitchen, chef Mark Ashton's farm-to-table dreams have become a laser-focused reality. We are proud to have him as part of our team.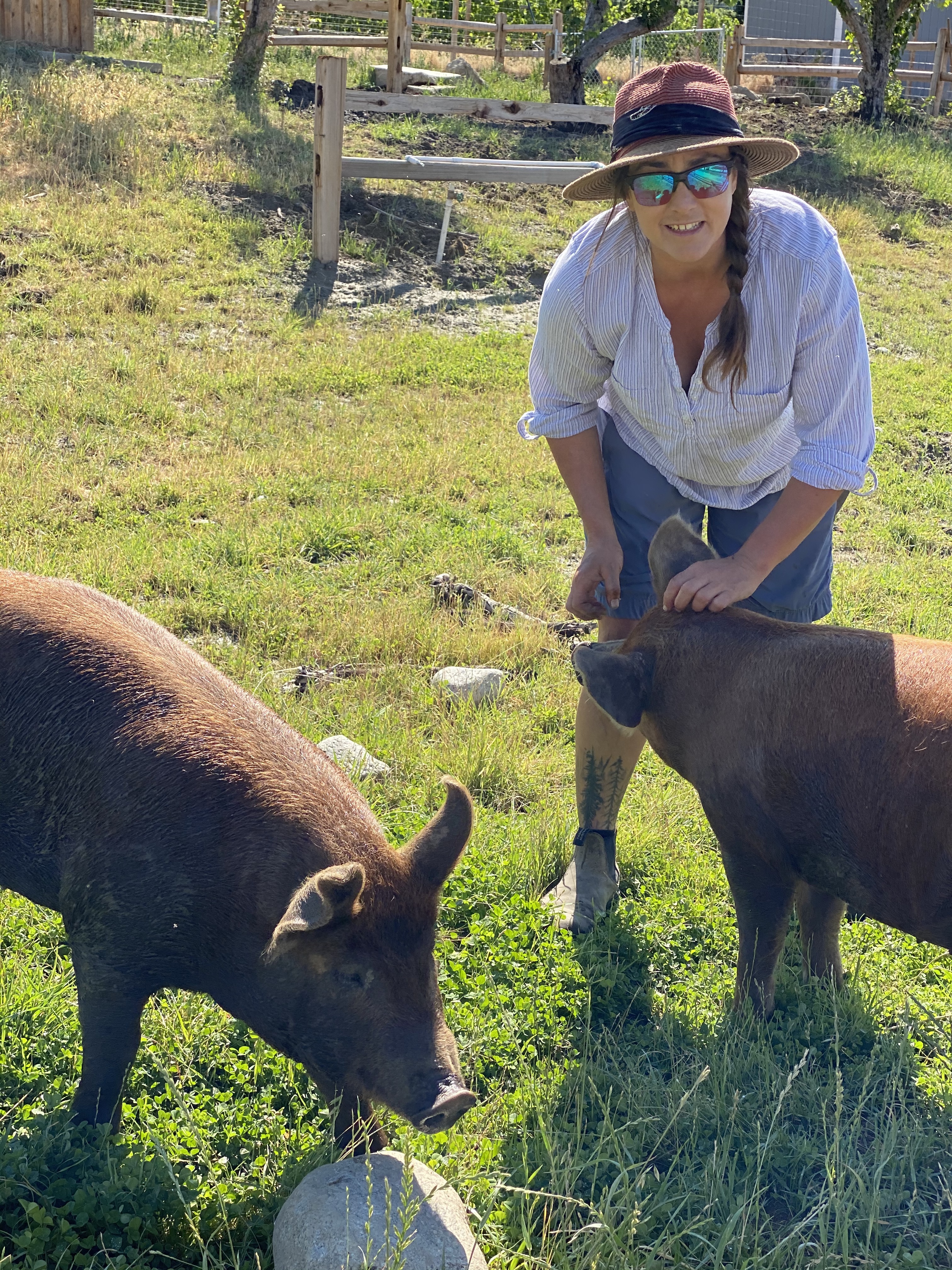 Jessica Young
Farmstead Manager
Where most artists rely on paints and pastels, Jessica, the principal garden designer at Lake Breeze, prefers flowers and foliage as her medium. Applying colour and texture with form and function, and using the soil as her blank canvas, she has transformed the winery's grounds from wild and overgrown to a stunning living green space, a living work of art.
Jessica discovered her calling while attending a Vancouver horticultural program over a decade ago before returning to her roots in Penticton. While running her own garden design company, she landed a job at Lake Breeze to transform and maintain the gardens and containers.
Through understanding the innate growth habits and cultural requirements of plants, her creativity was allowed to blossom and climb, creep and rise. These living works transform with the seasons, and are adored by both visitors and the MacIntyre family, who live on the property. Stunning with their colourful diversity and natural beauty, her design talents were recently acknowledged with a 2019 Garden of the Year (Winery Category) from the BC Garden Tourism Awards.
Hers is a naturalistic approach, crediting the New Perennial Movement as an inspiration. A movement, which views how each plant relates to the whole, while keeping design, beauty and biodiversity at hand.
With exacting principles, innate plant knowledge and confidence in her creative process, Jessica has also added edible landscaping to her skill set. As fulltime farm manager at the newly established Farmstead, she is going with the flow of mixing the plant artist in her with productive food farming, maintaining proper soil health, and taking care of the resident livestock. "I suppose you could call me a farmer now, but I'll always be a gardener at heart." And a powerful saying drives Jessica's edible landscape: "the food on your plate is only as good as the soil beneath your feet".