June 10, 2023 | Lake Breeze Team
BC Wine of the Year
Congratulations to our winemakers, Garron Elmes and Victor Costa, for their spectacular showing at the 44th Annual Okanagan Spring Wine Festival last weekend with the much-anticipated British Columbia Lieutenant Governor's Wine Awards. Victor was onhand to accept the accolade.
Lake Breeze Syrah was awarded Wine of the Year. Lake Breeze also received a platinum medal, 2 gold medals and a silver medal.
We are very proud to accept the 3rd "Wine of the Year" awarded to Lake Breeze!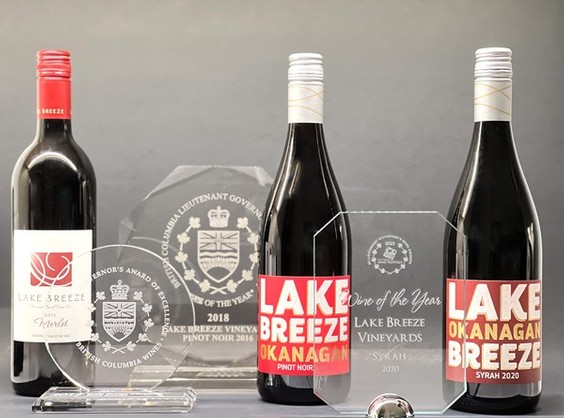 Comments
Commenting has been turned off.